Clackamas

Tigard

Customer Service

Dependability

State-of-the-Art Facilities

Quality Workmanship

A.S.E. Certified Technicians

Same-Day Service

1st

Choice Auto Service and Repair
Hours: Monday - Friday, 8AM to 6PM
Yes, this is the place!
If you are looking for an auto repair shop that cares about customer service and repeat business, then you found the right shop.


1st

Choice Auto Service

is a local, family owned repair shop that has been synonymous with quality and dependability since we opened in 2003. We vow to exceed your expectations for quality, dependability, and customer service. Our technicians can handle any job from a simple oil change to diagnosing a complicated computerized run-ability issue to repairing your air conditioner, and everything in between. We service most Domestic and Import Cars, SUV, and Light Trucks. Come in and see why we want to be your family's

1st

Choice

in auto repair.


About Us
We empower the customer!

1st

Choice Auto Service

is a repair facility that gives you honest, professional information to empower you to decide what repairs you want performed on your vehicle. Both of our state-of-the-art facilities in

Clackamas and Tigard

provide you with honest, professional service and a complete explanation of services required for your vehicle.

We take pride in being the

best in our field

. We employ highly trained

A.S.E. Certified Diagnostic Master Technicians

and have spent over

$250,000.00 on State-of-the-Art Equipment

. We encourage you to come down, meet the team and take look at our facility. You will see why we will be your

1st

Choice

in auto repair.



1st

Choice

realizes that the average customer depends and needs their car every day, so they concentrate on

same day auto service

for the greater Clackamas and Tigard community.

Our Clackamas location

provides

free local shuttle service

with most repairs. Please take the time to call us and schedule this service in advance

(Clackamas Location Only)

.
Reviews
See what our many satisfied customers are saying about us!



Services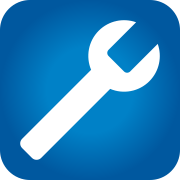 General Service and Maintenance
You can be confident that your vehicle is being serviced by the most

EXPERIENCED, QUALIFIED TECHNICIANS

in the business. Each of our technicians is

A.S.E. Certified

by the

National Institute of Automotive Service Excellence

.
Factory Authorized Maintenance
Even while your car is still under the Factory Warranty, we at

1st

Choice

can perform the Factory Approved Services so your car will comply with the dealers maintenance service program keeping your car current and under warranty.
Purchasing a Car or Truck
Before you purchase your next vehicle, take advantage of our Pre-Purchase Inspection. The 125 point inspection includes a written evaluation and drive checking the vehicles over all condition.
Diagnostics
With today's vehicles most of your running problems have to do with several computers communicating to each other and over 100 different sensors that inform the computer of what's going on.

1st

Choice Auto Service

is on the cutting edge and has the newest diagnostic tools available to diagnose difficult problems.
Steering / Suspension Systems
Four-Wheel Alignments, Tires, Shocks and Struts, Front-End Service and Repair
Brake Systems
Diagnostics and Inspections Of Anti-Lock Braking Systems, Disc and Drum Brake Servicing.
Engine Service
Engine Oil leak Diagnostic and Repair, Timing Belts, Timing Chains, Head Gasket Replacement and Engine Replacement
Drive-Train Systems
Diagnosis of Electrical Controlled Drive- Trains, Clutch Replacement, Transmission Overhaul, Drive line and Axle Service
Cooling Systems
Coolant leaks and Overheating Diagnosis, Water Pump and Radiator Replacement
Comfort Systems
Heating and Air Conditioning Diagnosis and Repair
Electrical Systems
Starting and Charging Systems, Electrical Wiring Diagnosis and Repair, Starter and Alternator Replacement
Engine Performance
Diagnosis and Repair of drive-ability, Fuel Injection Systems, Computer and Emission Systems, D.E.Q. Testing and Diagnosis
Fleet Services
We service over 100 different fleets at this time while some fleets may only have 4 vehicles and some as many as 70 vehicles. We specialize in customizing a maintenance program specially designed for your budget. Please call and talk to our service adviser on how we can get you started today. Ask about our special fleet pricing.


Find Us

CLACKAMAS:
15679 SE 135TH AVE #200, CLACKAMAS, OR 97015


TIGARD:
11993 SW PACIFIC HWY, TIGARD OR 97223